Klöber stands for the ability to combine healthy sitting with a strong design aesthetic. Our aim is for people to feel comfortable while they work. It was back in 1935 that Margarete Klöber came up with "Polstergleich" – a sprung health chair that became the groundbreaking approach to dynamic sitting. Since then, perfecting the way we sit has remained our passion.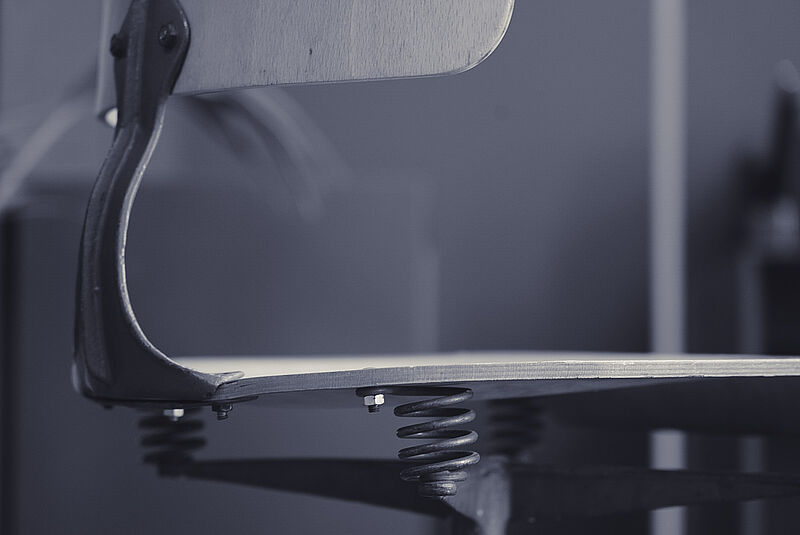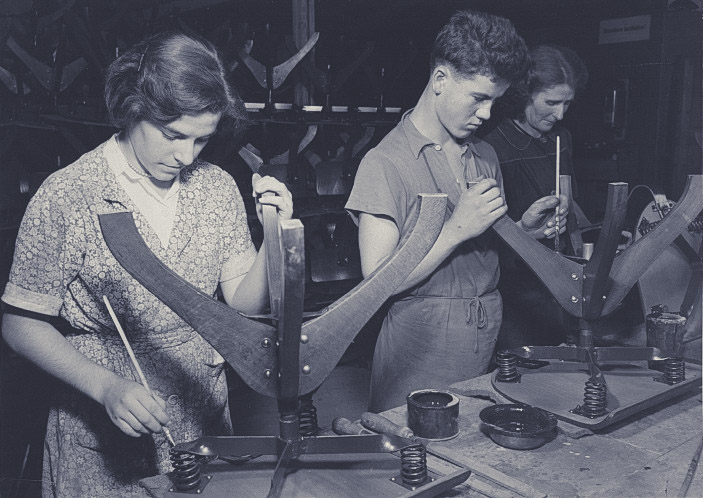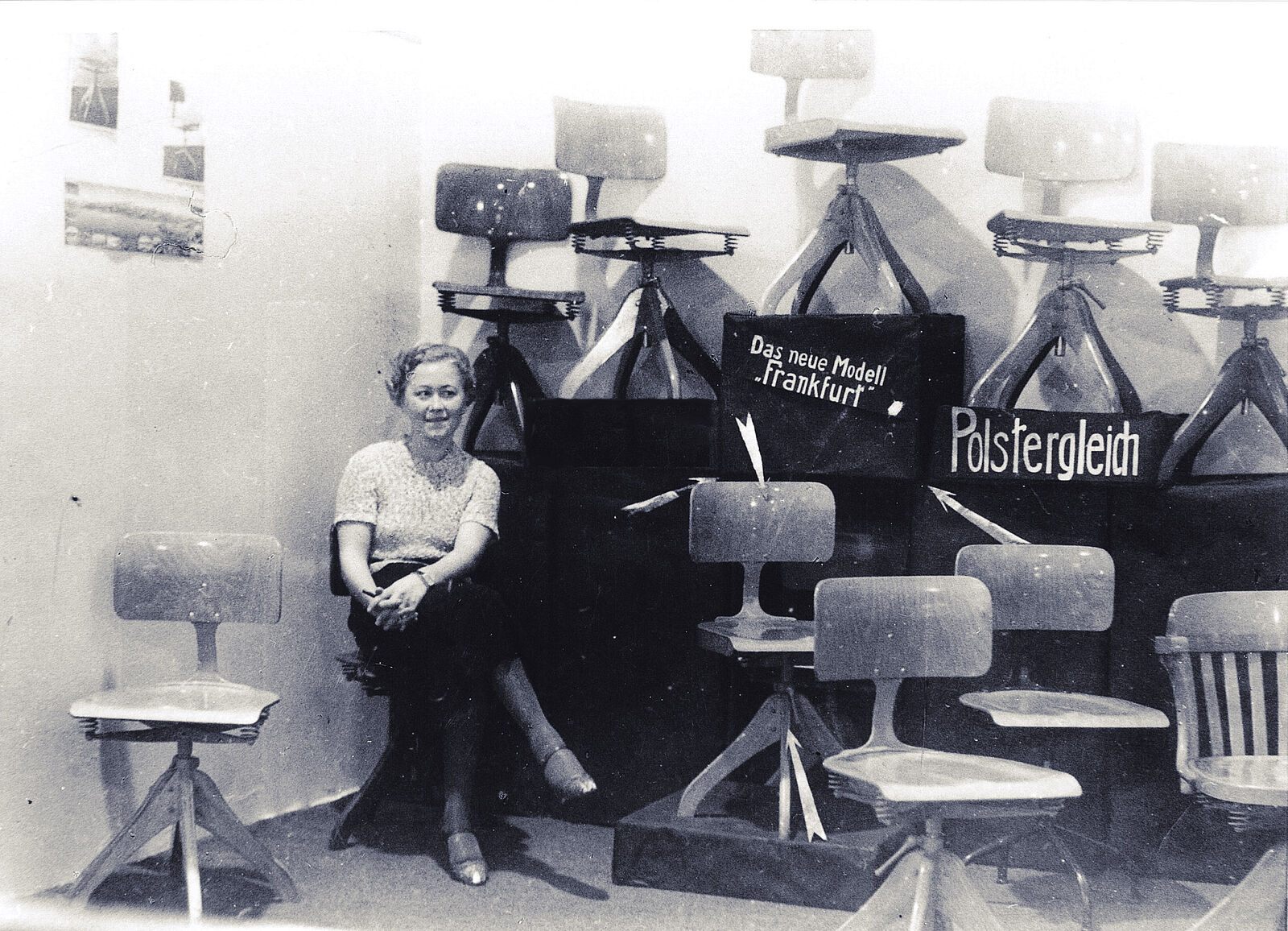 dynamic
sitting
since 1935
Klöber, with its headquarters in Owingen, has always been a flagship for sitting and first-class design. A regional success story that started with a feisty young woman and has developed into a blend of sustainability, innovation and aesthetics that continues today. Our inspiration – then as now – is the character and landscape in our native Lake Constance region, as well as the mission of reimagining the "art of sitting" to create a homely atmosphere.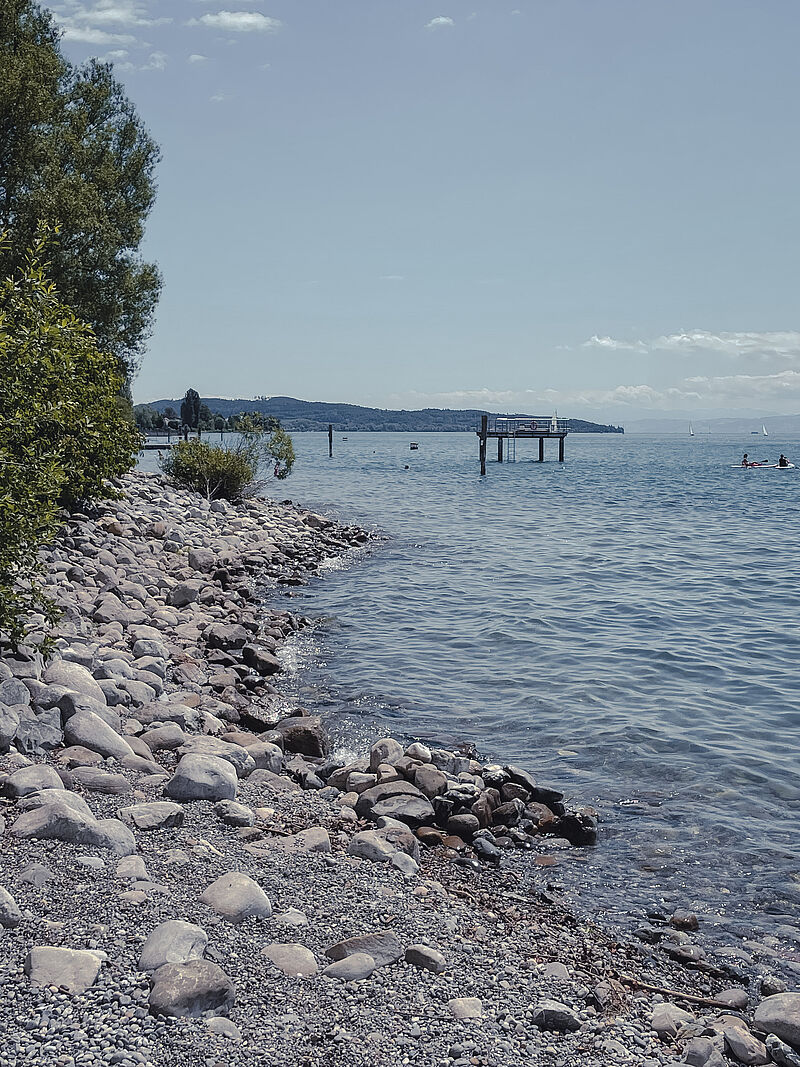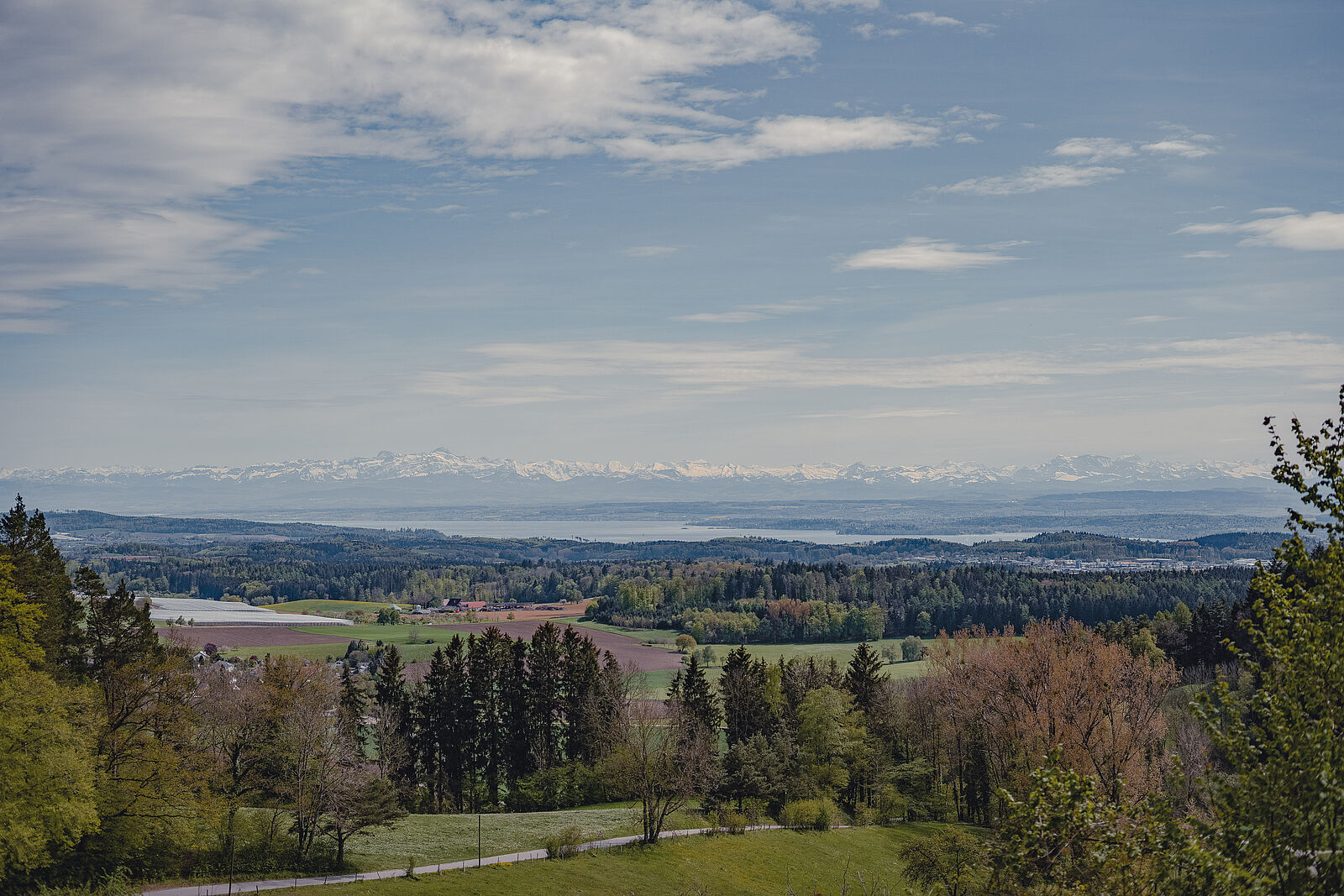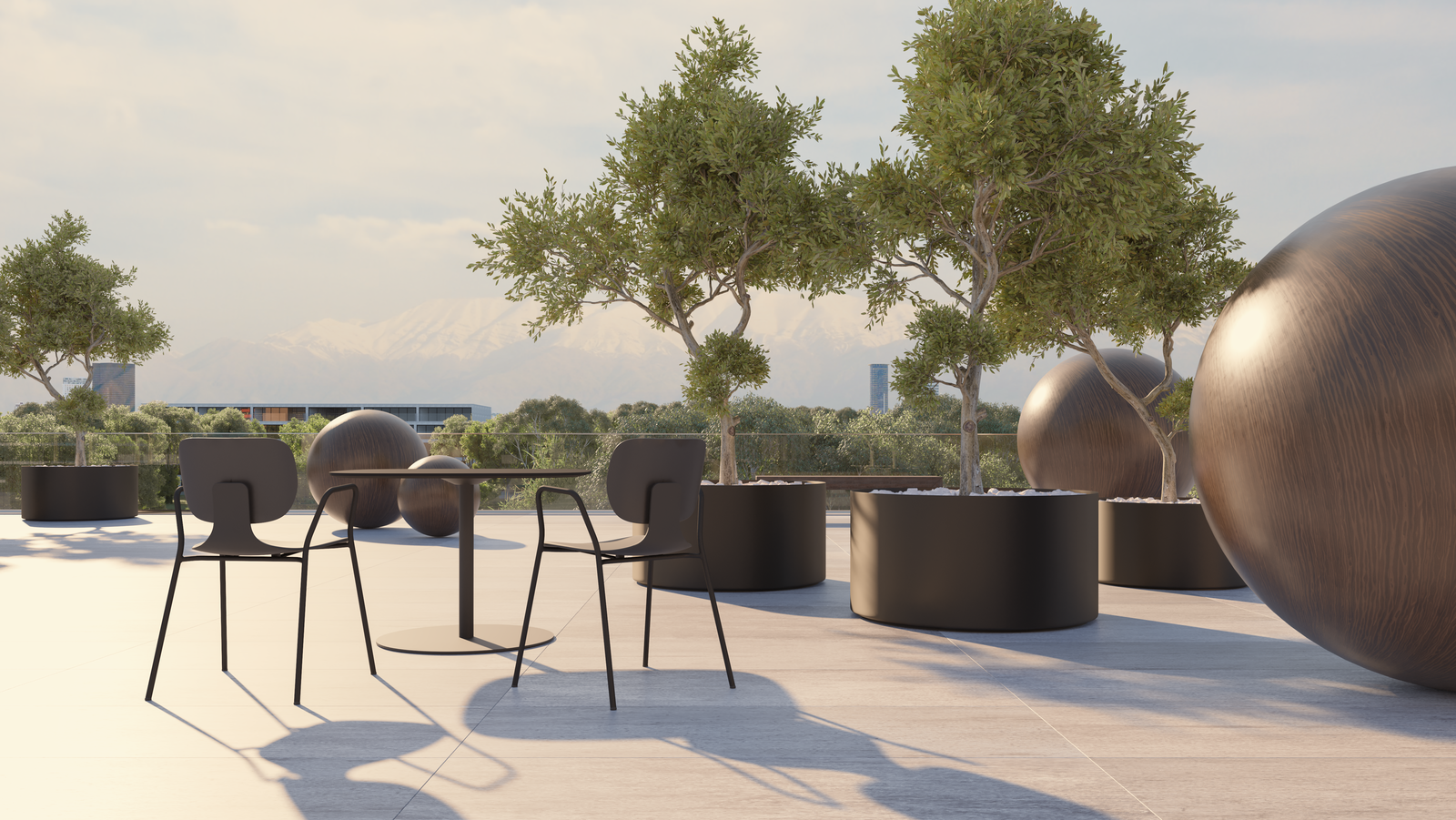 Made am Bodensee, made for offices and lounges all over the world: Klöber seating combines regional roots with international innovation. Inspired by Nature, produced with plenty of experience and high quality standards.
Here at Klöber we don't rate outsourcing: the entire production cycle – prototype build, tool build, fabric cutting, sewing, upholstery and assembly – is all done in-house and follows stringent quality guidelines. From the designer's initial idea and throughout manufacturing, up to the point at which they are ready to ship – we leave nothing to chance during this entire process, and only then does the finished product leave our factory in Owingen.
Our company headquarters on the shores of Lake Constance is what defines us, and inspires us afresh every day. This is where we develop seating that unites sustainability, innovation, aesthetics , quality and premium workmanship. To achieve this, we invest in certified materials and process them with maximum economy of resources. We love our region and Nature, so we ensure that production is energy-efficient – as well as running comprehensive quality checks.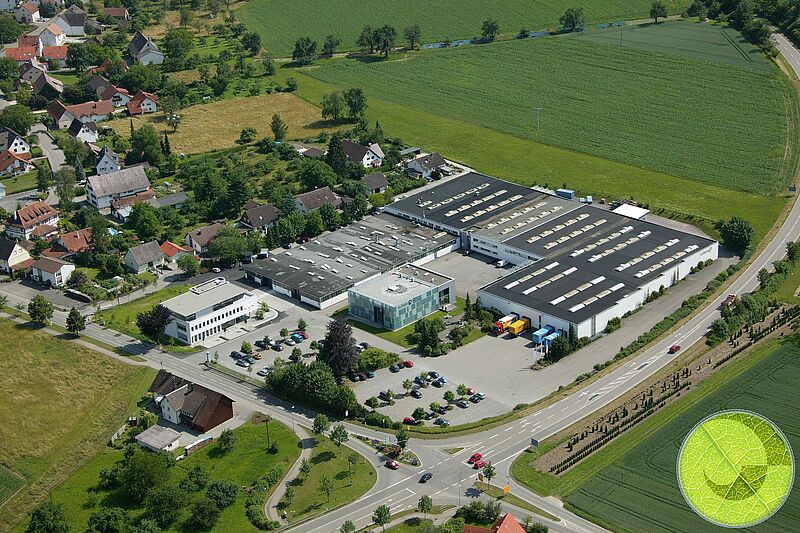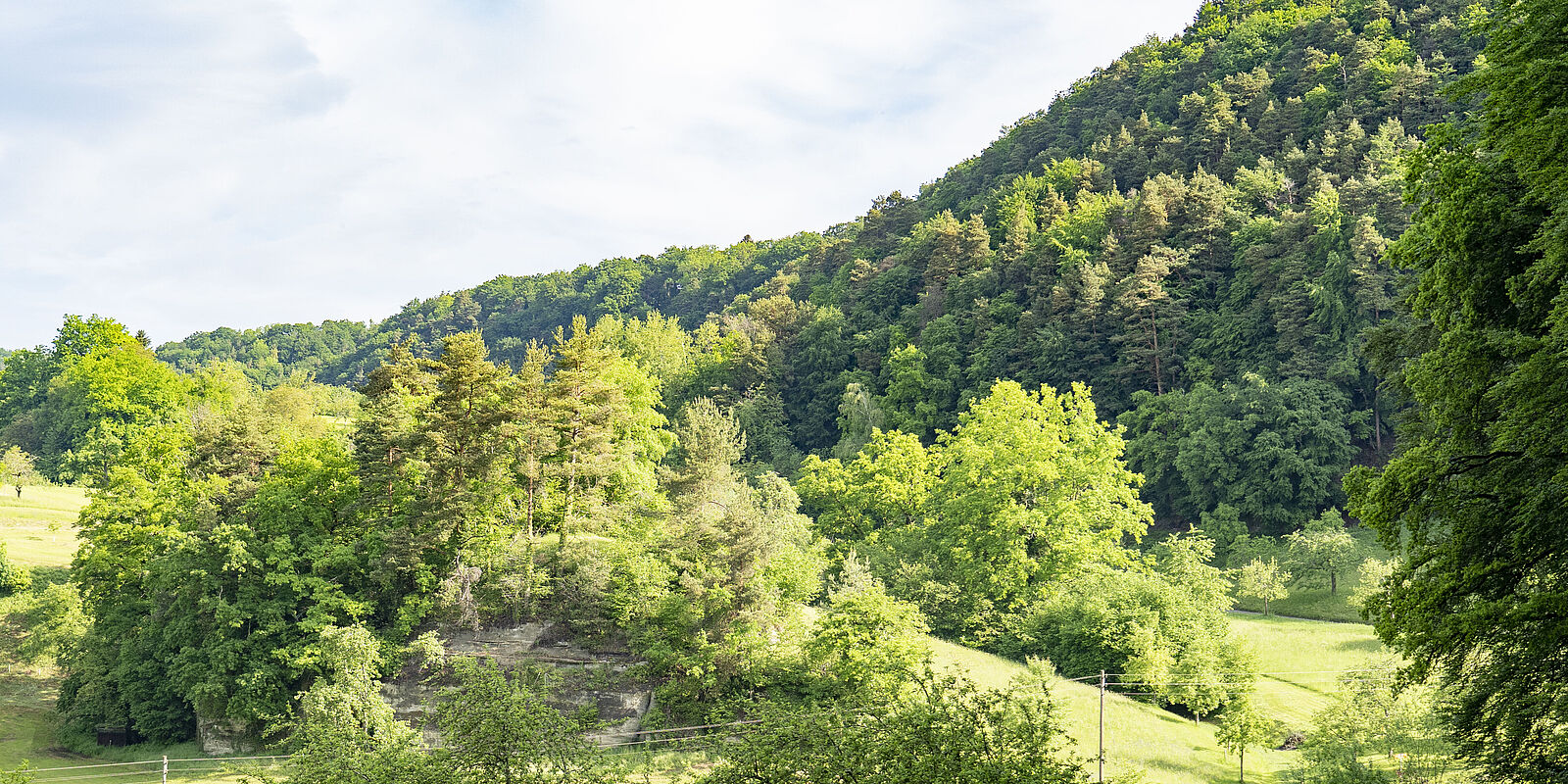 margarete's
great
heritage
Margarete Klöber, then a young foreign correspondent, identified a market for healthy sitting in the mid-thirties. At the age of 25 she founded the "health chair factory" and pressed ahead with her vision of an ergonomic chair: with clever marketing, a sound understanding of sales – and the "Polstergleich" office chair. Thanks Margarete!
Klöber was taken over by Sedus Stoll AG, one of Europe's leading manufacturers of office solutions, in 2001. The traditional company has spent its 150-year history setting standards – in ergonomics, production processes and also with regard to sustainability.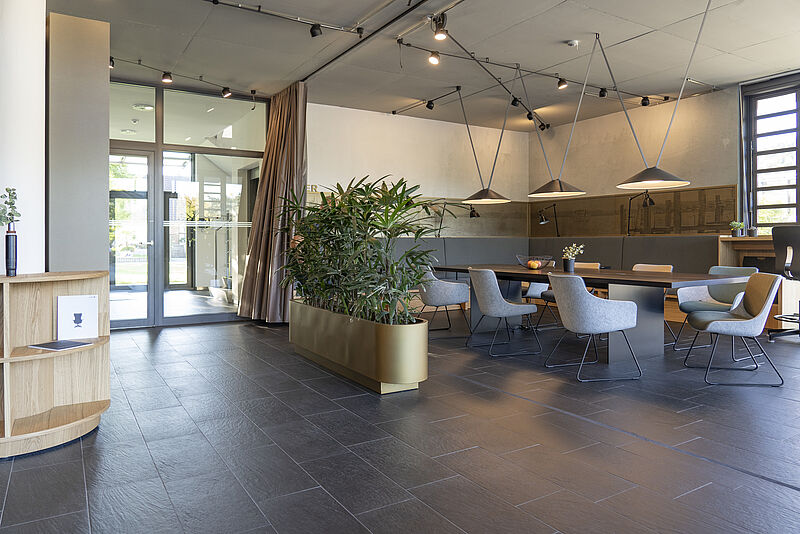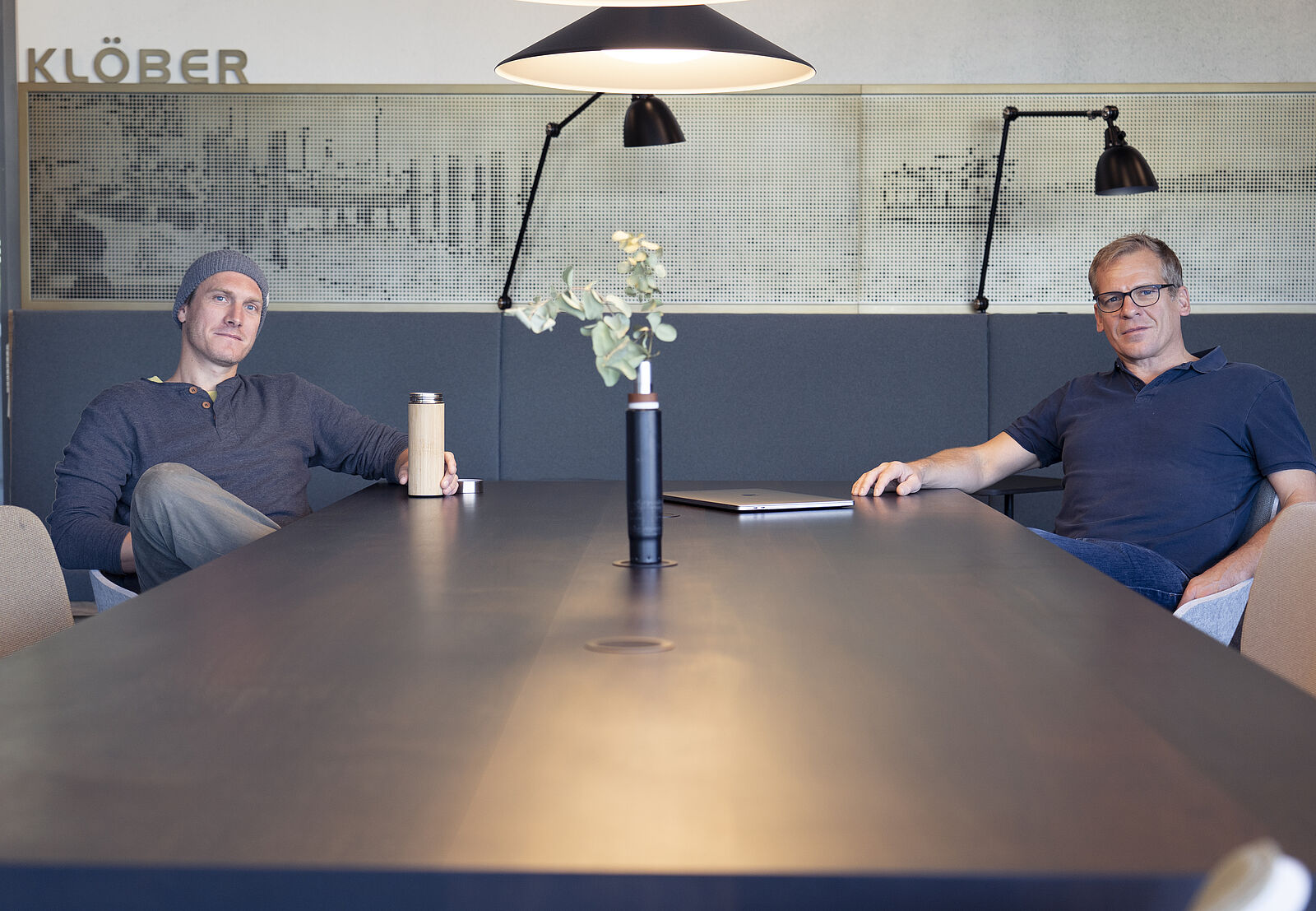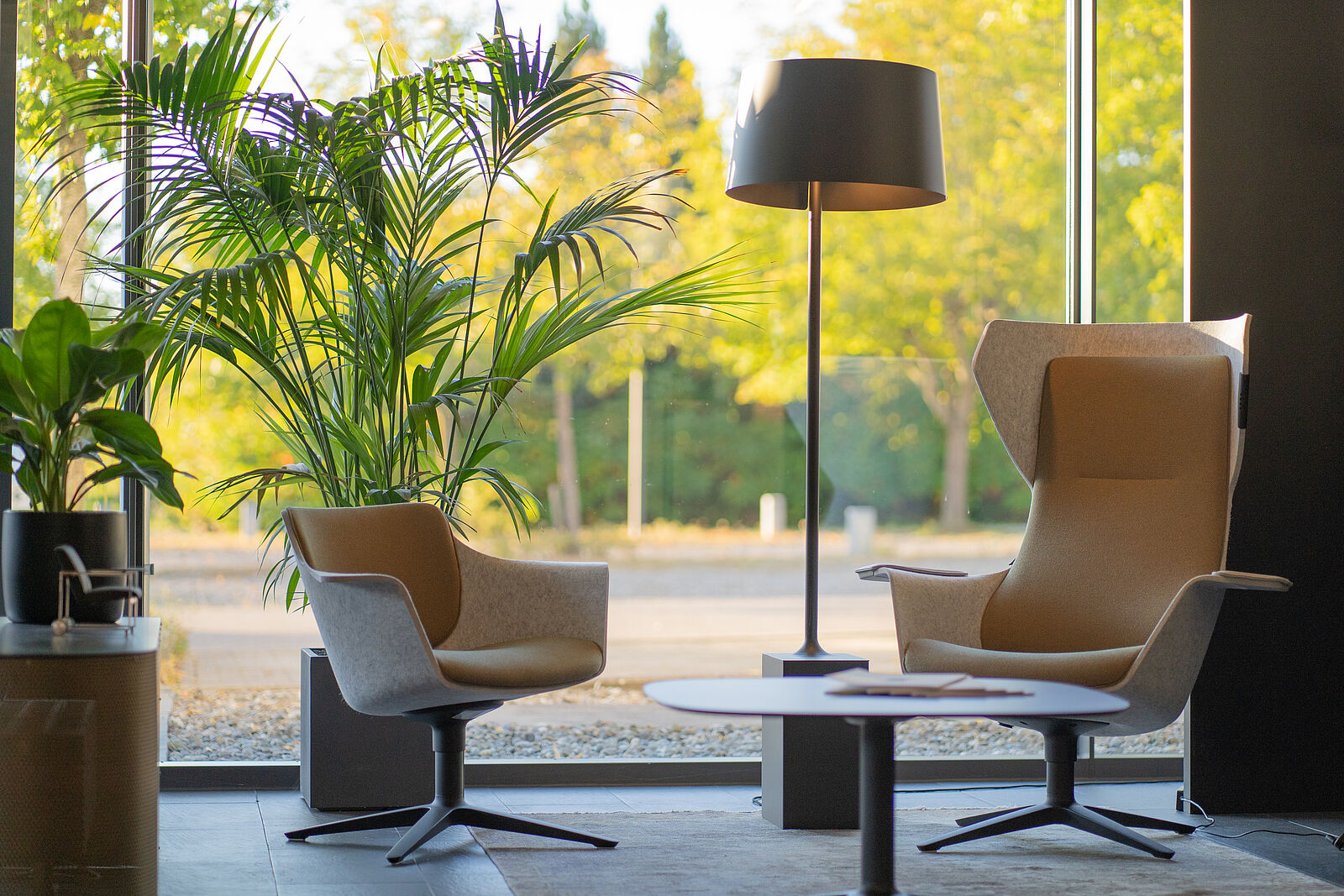 Working at Klöber means firstly being part of the huge Sedus Stoll AG group – yet on the other hand it's about developing and manufacturing premium seating for new working environments in the inspirational environment of the Lake Constance region.
And incidentally, we're living the ultimate New Work life ourselves: in our newly renovated working environment at the Owingen site, where our future-oriented offices provide a wide variety of spaces and zones to encourage creativity, fire up the imagination and integrate some favourites from the home setting. In this attractive blended atmosphere, work is just so much fun – we feel great and can relax. Motivation happens spontaneously here. Our environment also underscores our identity with Nature and our approach to production – made am Bodensee.
If you'd like to join our team to develop, produce and sell seating that combines sustainability, innovation, aesthetic appeal, quality and premium workmanship, you can apply here.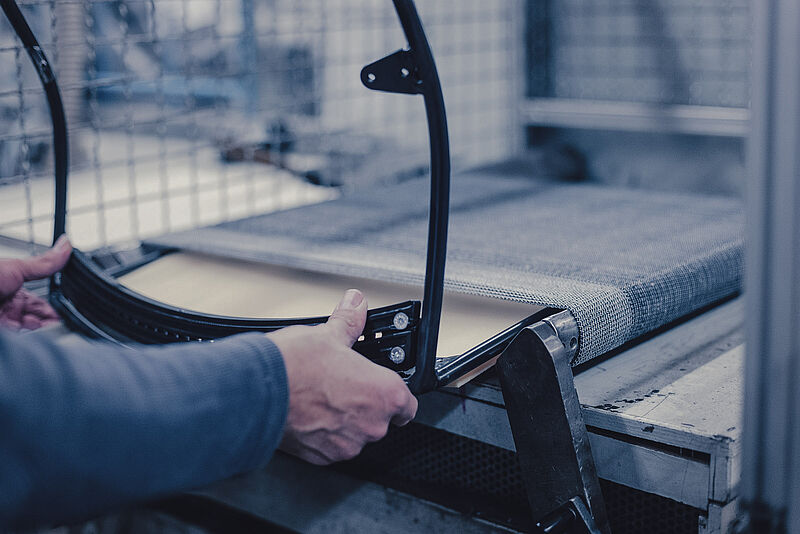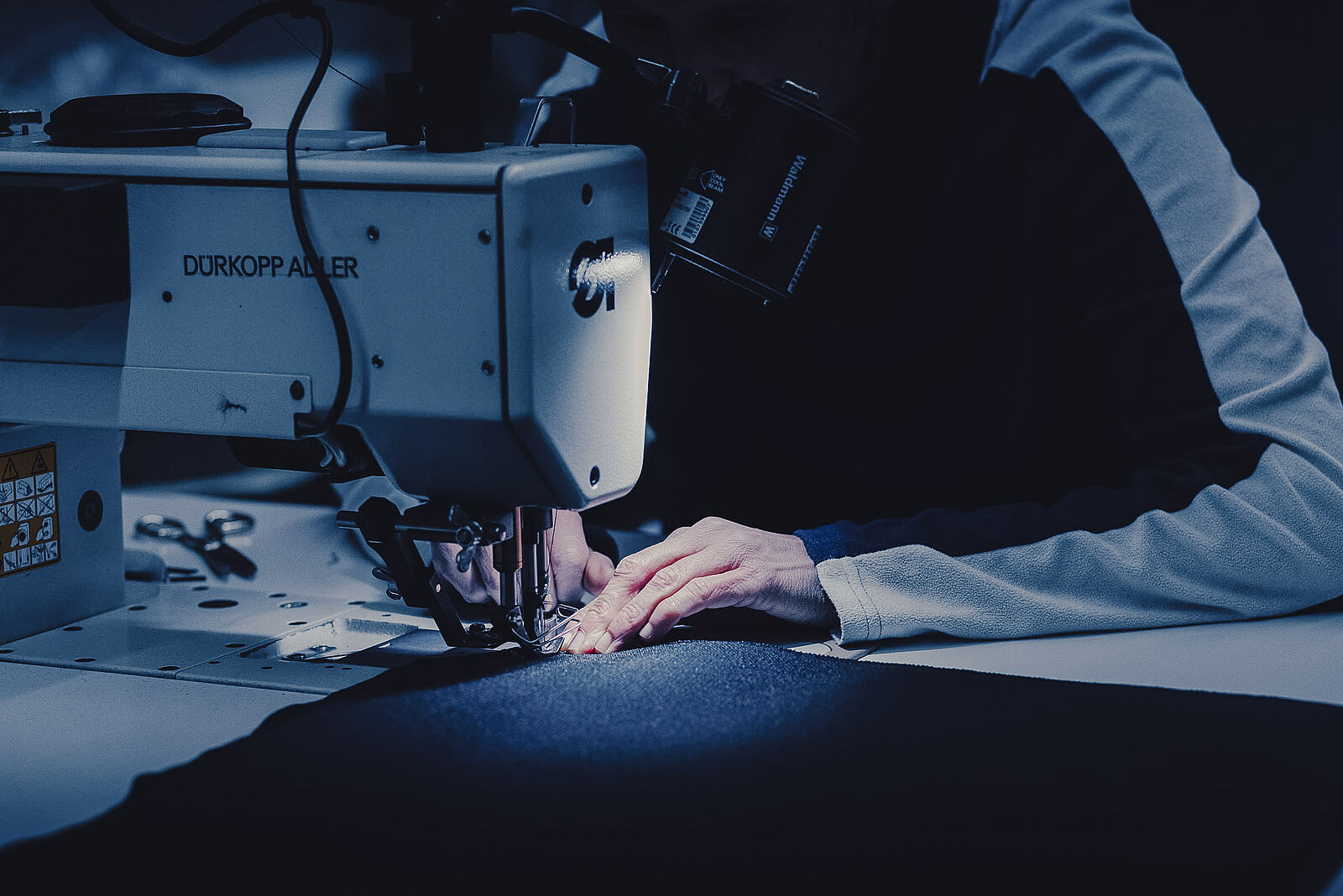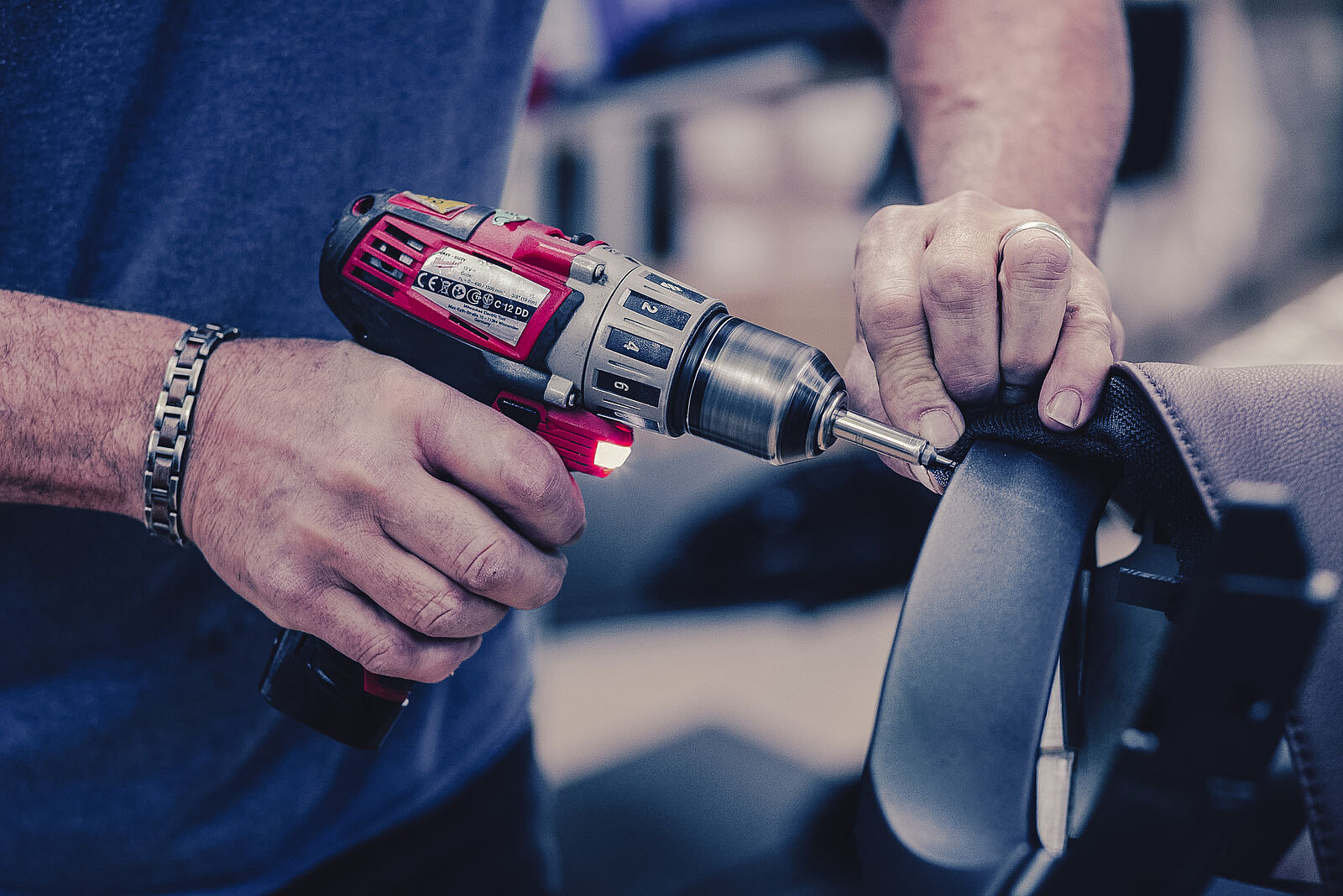 What our employees say about their job at Klöber and about living and working at Lake Constance: